5 Things You Need To Know Today in Framingham: Tuesday, January 22
Trash collection is on a one-day delayed schedule this week, due to yesterday's federal holiday.


1 Give you opinion about the proposed Nobscot Zoning change today the Christa McAuliffe Public Library branch from 5 to 7 p.m. Click here to read more about the B3 zoning proposal.
2. FLYERS in action:
Framingham High boys swim & dive hosts Newton North today at 5 p.m.
Boys basketball hosts the Tigers of Newton North today at 6;30 p.m.
Girls basketball travels to Newton for a game with the Tigers. Tip-off at 6:30 p.m.
3. Framingham Youth Lacrosse is hosting a parents night out at SKYBOKX 109 in Natick tonight at 7. There will be appetizers and Framingham Youth Lacrosse President Ken Cotton will address changes to the program for 2019 and answer questions.
4. According to Mayor's public calendar on the City of Framingham's website, Mayor Yvonne Spicer has no public events on her calendar.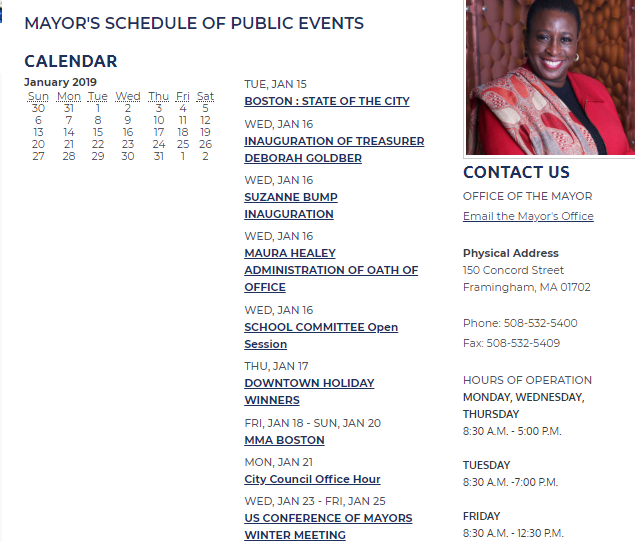 5. CITY of Framingham meetings:
The Framingham Traffic Commission which has not held a meeting since October is scheduled to meet tonight at 7 in the Memorial Building.
The Commission's chair resigned in November. In December, the Commission failed to get a quorum to meet.