5 Things You Need To Know Today: Friday, January 18
1 Give you opinion about the proposed Nobscot Zoning change today the Christa McAuliffe Public Library branch from 1 to 4 p.m.
Click here to read more about the B3 zoning proposal.
2. FLYERS in action:
Framingham High swim & dive hosts the Clockers of Ashland High today at 4:30 p.m. at Keefe Technical's pool.
Girls basketball team travels to Brookline for a 6:30 p.m. tip-off with the Warriors.
Boys basketball hosts undefeated Brookline High tonight at 6;30 p.m. at Framingham High
3. PLAN AHEAD: Friends of the Framingham Library will host its monthly book sale tomorrow at the main Framingham Library from 10 a.m. to 3 p.m.
4. According to Mayor's public calendar  on the City of Framingham's website, Mayor Yvonne Spicer was scheduled to attend the Massachusetts Municipal Association Conference in Boston, where the Governor was scheduled to speak to municipal leaders across the state.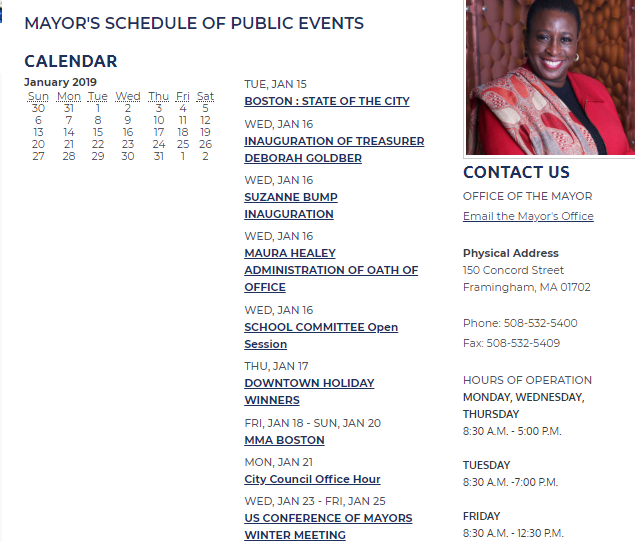 5. City Hall closes today at 12:30 p.m.