5 Things You Need To Know Today in Framingham: Thursday, January 17
1 Downtown Framingham Inc, has a board meeting at City Hall at 8 a.m.
2. FLYERS in action:
Framingham High boys and girls track teams have a meet against Natick at the Reggie Lewis Center in Boston at 4:30 p.m.
Weather permitting the Alpine ski team is at Blue Hill for a race at 6 p.m.
3. Uno Pizzeria on Route 9 is celebrating 75 years as a company with a party from 6 to 9 p.m. From 8 to 8:30 p.m. there is a pizza eating contest.
4. According to Mayor's public calendar on the City of Framingham's website, Mayor Yvonne Spicer was scheduled to attend the Downtown Framingham Inc. board meeting.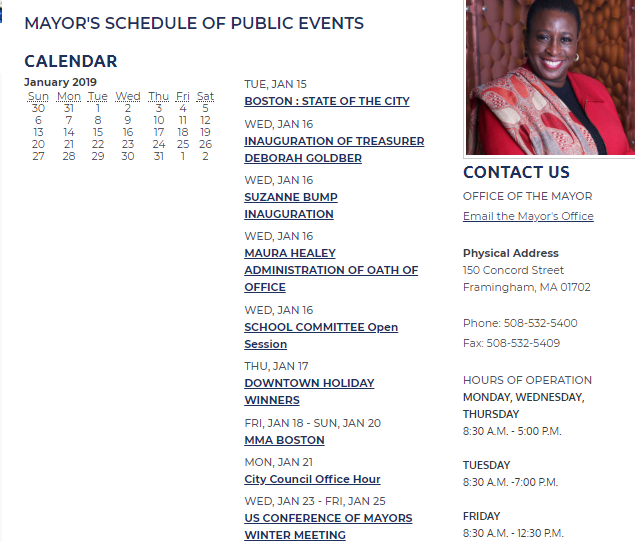 5. CITY of FRAMINGHAM meetings:
Edgell Grove Cemtery Trustees have a meeting today at 3 p.m.
Framingham City Council's subcommittee on education meets tonight at 6:30 p.m. in the Blumer room.