Framingham State Author Speaking at MetroWest Chamber's Women's Empowerment Lunch
WAYLAND – Patricia Horvath, author of All The Difference, will read for her book at the MetroWest Chamber of Commerce's monthly women's Empowerment luncheon on Friday, Dec. 7.
Tickets are still available. $25 for Chamber members and $35 for not yet Chamber members.
The luncheon starts at 11:45 a.m. at the 110 Grill in Wayland.
Horvath will focus on about 'self-identity' and how our views of beauty, success, and potential are influenced by experiences, imagery and in particular, literary representations of individuals with physical disabilities.
She will examine the how differently-abled bodies have been depicted in literature and some of the challenges she has dealt with in overcomnig biases and perceptions resulting from those depictions. Guests are invited to a book signing immediately following the luncheon, and may purchase advance copies HERE.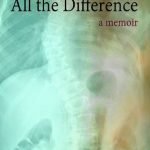 Horvath's stories and essays have been published widely in literary journals including Shenandoah, The Massachusetts Review, New Ohio Review, The Los Angeles Review, and Confrontation.
She is the recipient of New York Foundation for the Arts Fellowships in both fiction and literary nonfiction and the Goldenberg Prize for Fiction at Bellevue Literary Review, and has held residency fellowships at Hedgebrook, The Millay Colony for the Arts, and The Blue Mountain Center.
She teaches creative writing at Framingham State University in Massachusetts.
***
The Women's Leadership Committee of the MetroWest Chamber of Commerce Board hosts the women's networking and empowerment luncheon on the first Friday of each month. Topics focus on issues of importance to the business growth, professional development, and personal success of women leaders in the MetroWest region.
Editor's Note: In full transparency, SOURCE is a member of the MetroWest Chamber of Commerce