UPDATED: Chief Nursing Officer Named New CEO at MetroWest Medical Center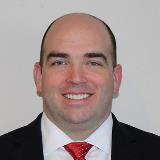 FRAMINGHAM – Chief Nursing Officer Andrew D. Harding was named the new CEO of MetroWest Medical Center, today, October 15, 2018.
"Andrew is a strong leader who displays great dedication to the patients, staff and physicians of MetroWest Medical Center," said Eric Evans, President of Hospital Operations at Tenet Health. "He has served as the hospital's Chief Nursing Officer and I am confident he will continue the meaningful progress we've made in the Framingham and Natick communities."
Harding earned his Doctorate of Nursing Practice degree with a concentration in Executive Leadership from the MGH Institute of Health Professionals.
Harding has been serving as interim CEO since Jeffrey Liebman left in August.
MetroWest Medical Center includes Framingham Union Hospital in Framingham and the Leonard Morse Hospital in Natick
He is a Fellow of the American College of Healthcare Executives, Fellow of the Academy of Emergency Nursing, and a Fellow of the American Heart Association.
Harding is also a Certified Professional in Healthcare Quality through the National Association of Healthcare Quality.
Liebman was the second CEO to leave in the last 18 months. Barbara Doyle resigned as CEO of MetroWest Medical Center in March 2017.
MetroWest Medical Center is one of the largest employers in Framingham, with more than 1,000 employees, according to the Commonwealth's Office of Labor and Workforce Development. 
The Center is the the largest employer in downtown Framingham.
In 2016, MetroWest Medical Center formed a partnership with Beth Israel Deaconess Care. The new clinical affiliation allows patients at MetroWest Medical Center to see physicians from Beth Israel, which is affiliated with Harvard Medical School.
MetroWest Medical Center earlier this year was named one of the 100 best hospitals in the country.