UPDATED: 5 Things You Need To Know Today in Framingham: Friday, October 12
1 Tonight is opening night for Framingham High School's production of Peter and the Starcatcher, There are two performances only – tonight and Saturday night., Tickets still available. Click here for more details.
2. The City of Framingham extended its summer hours program to the entire 2018 year, thus City Hall will close today at 12:30 p.m.
3. FLYERS in action, weather permitting: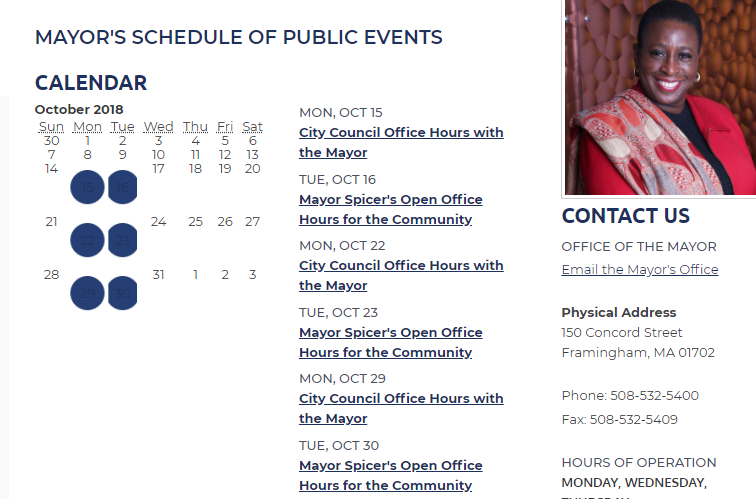 4. According to Mayor's public calendar (pictured above) on the City of Framingham's website, Mayor Yvonne Spicer has no public events today.
However, the Massachusetts Municipal Association is hosting a legislative event at the Christa McAuliffe Library this morning in Framingham, and the Mayor is scheduled to attend.
5. Framingham Public Library will host a free screening of the movie Leave No Trace at 7 p.m. at the main Framingham Library downtown. Doors to the Costin room open at 6:30 p.m.
BONUS:The 28th Annual Pies on the Common is Saturday, October 13.