5 Things You Need To Know Today in Framingham: Friday, August 10
1  J.C. & Enfusion, a  James Brown tribute band, that has ties to Framingham will perform tonight from 6 to 8 at the Framingham Centre Common, as part of the Framingham Parks & Recreation summer concert series.
This is the second to last concert of the summer. The final concert is next Friday, August 17, due a weather cancellation earlier in the season.
Bring new white socks to the concert tonight to support Veterans. The Framingham Medical Reserve Corps is collecting the socks for Veterans and will have a box at the Common tonight.
2. There is an artists reception today at the main Framingham Public Library. Innovative photographer Kira Seamon is exhibiting her "Stained Glass Sky" kaleidoscope photography through August 14 and will have a reception with the public today from 2 to 4 p.m. in the lobby.
A four-time grant recipient from the Dedham Cultural Council, her work has also been seen in a recent edition of Wellesley Weston Magazine and on the Instagram page of Art New England Magazine! The exhibit showcases her unique fall foliage kaleidoscopic photography of brilliant New England trees.
Editor's note: One of her works is the column's photo today.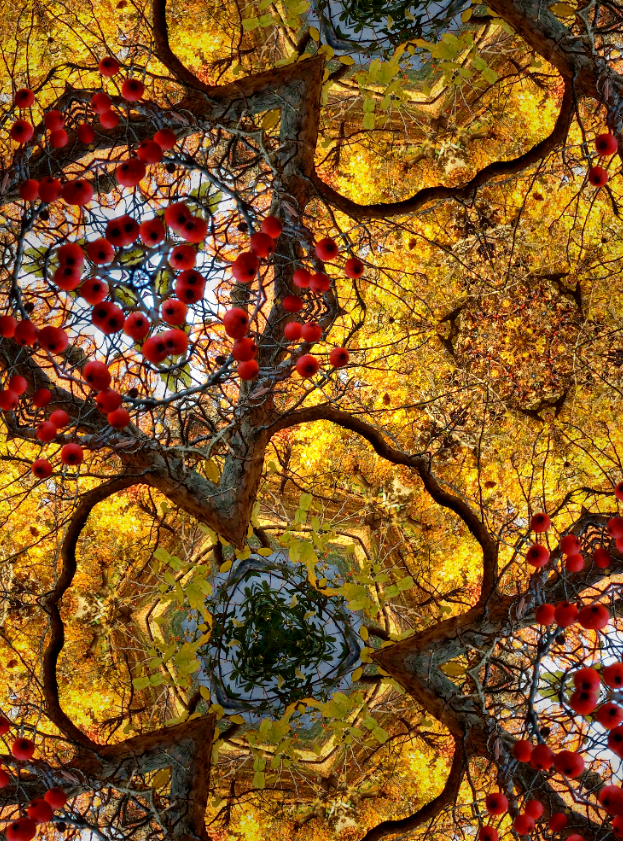 3. The Mill Street Contemporary Art Studios will host an open house tonight at the Saxonville Mills complex from 6 to 9 p.m. The event is free and family-friendly. Click here for more details.
4. The main Framingham Public Library will give away a free lunch to anyone under age 18 today from noon to 2 p.m. Attendees will also receive a free book.
Teens can stay and participate in the video game hangout from 2:30 to 4:30 p.m.
5. The Memorial Building will close today at 12:30 under the City of Framingham's summer hours policy for employees.
According to Mayor's public calendar on the City of Framingham's website, Mayor Yvonne Spicer has no public events today.