Emilia 'Emely' Ortiz, 35, Certified Nursing Assistant, Framingham High Graduate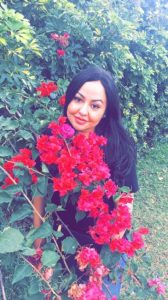 FRAMINGHAM – Emilia A. "Emely" Ortiz, 35, nearly lifelong resident of Framingham, passed away Saturday, July 22, 2018, from injuries sustained in a motor vehicle accident.
She was born November 27, 1982 in Guatemala and moved to the United States with her family at 3 years old.
She graduated from Framingham High School with the class of 2000.
She worked as a Certified Nursing Assistant and specialized in hospice care. She was previously employed by Good Shepherd Hospice in Needham and has been a CNA for nearly 15 years.
She was a very hard-worker and enjoyed spending her free time with her family and friends. She will be greatly missed by all who knew her.
Devoted mother of Marc Ortiz and Isaac Ortiz; beloved daughter of Gustavo "Gus" and Hilda (Raymundo) Lobos, all of Framingham; cherished sister of Paula Mollov and her husband Ivan of Sterling, Silvia Cruz and her husband Nelson of Framingham; Maria Teresa Lobos; Gustavo Lobos Jr. and his wife Ana, all of Holliston; loving aunt of Grinnd Mendoza and her husband Robert of Marlborough, Gennessis Raymundo of Allston; Stephen DiGregorio of Marlborough, Alaina and Alexandria Mollov both of Sterling; Victoria Mendoza of Marlborough; Ashley Cruz, Andrea Cruz, Alex Cruz, Bryan Bascope, Ashley Vargas, Abner Pineda, Jermy Pérez, Esban and Josue Lobos.
She also leaves behind many cousins, friends, co-workers and extended relatives.
Memorial visitation will be held Thursday, August 2, from 4 to 6 p.m. at the Duckett – J.S. Waterman & Sons Home of Memorial Tribute, 656 Boston Post Road (Route 20) in Sudbury.
A memorial service will follow at 6 p.m.
Interment will be held privately.