UPDATED: 5 Things You Need To Know Today in Framingham: Monday, July 9
Editor's Note: SOURCE is doing a site upgrade this week. While the upgrade is being completed, some reports may not appear on the site or in searches. The upgrade will be completed mid this week. Many of the reports that can't be viewed have video attached to them. Thanks for your patience.
***
1 Free lunch at the main Framingham Library today from noon to 2 p.m. for all those under age 18. The library will also provide a free book. Click here for more details on the partnership with Project Bread.
2. City of Framingham meetings:
Framingham Housing Authority meeting scheduled for 5 p.m.
Framingham Board of Health meeting scheduled for 7 p.m. in the Blumer room at the Memorial Building.
Framingham License Commission meeting at 7 p.m. in the Ablondi room in the Memorial Building
Framingham Agricultural Advisory Committee meetinga t 7 p.m. in Conference Room 1 in the Memorial Building.
3. UPDATED: The event is full. The Framingham Public Library  is hosting hands on coding activities today from 12:30 to 2 p.m. Pre-registration required.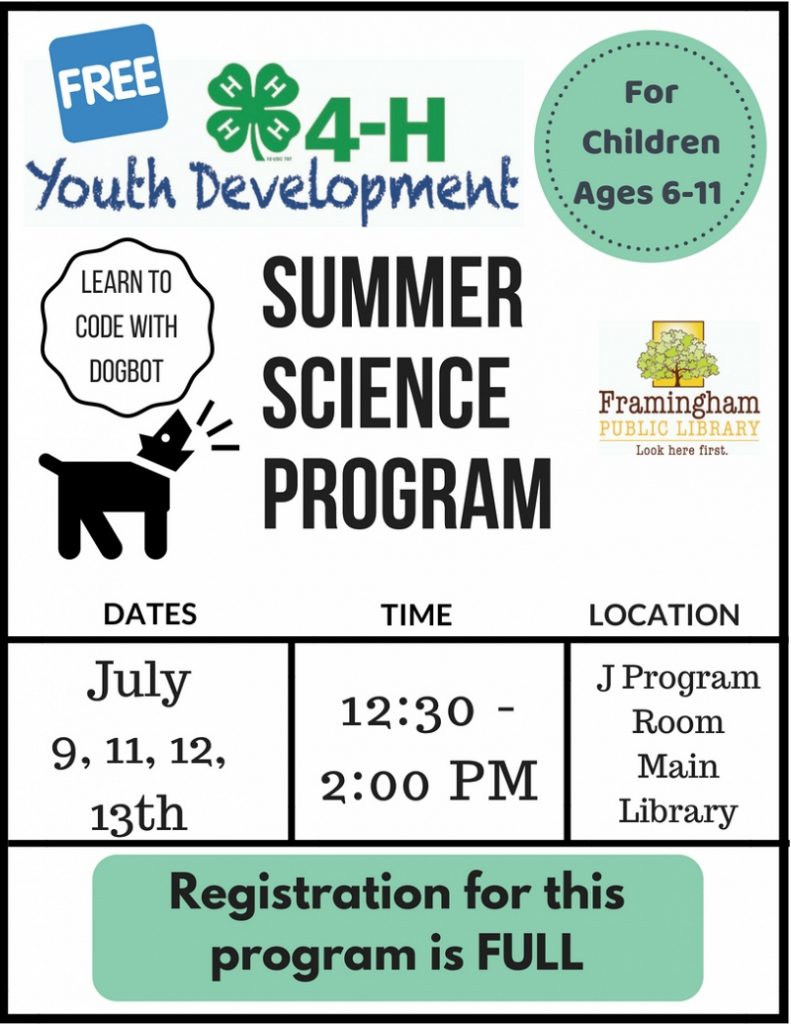 4.  According to Mayor's public calendar on the City of Framingham's website, Mayor Yvonne Spicer has no public events today. She was in New Orleans over the weekend attending an event with Essence magazine.
5.  The City's trio of public beaches is open today from 10 a.m. to 7 p.m.