Avery H. Hevesh, 94, World War II Veteran, Raytheon Fellow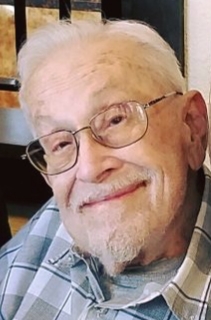 FRAMINGHAM – Avery H. Hevesh, 94, of Framingham, passed away Sunday, May 20, 2018.
Born in Detroit, he was the son of the late Mary (Bienenstock) and Joseph (Hershkovitz) Hevesh.
He was the husband of 67 years to Melitta (Schiffer) Hevesh.
Hevesh was an Army Veteran of WWII, and taught radar technology to the Army Air Force division.
He graduated with a Masters Degree in Engineering from MIT, and spent most of his career at Raytheon, where he held various engineering management positions.
He was actively involved with technical organizations including the IEEE and the ASQC, where he served as regional chairman.
Due to his work, he was rewarded the title of Raytheon Fellow.
He enjoyed symphony, opera, and theater, but his number one interest was science fiction.
Besides his wife, he is survived by three children, Elizabeth Racioppi and her husband, Paul of Nashua, NH, Mark Hevesh and his wife, Cathy of Sandown, NH, and Joe Hevesh of San Diego, CA. He also leaves behind his 5 grandchildren, Alex, Matthew, Joshua, Alissa, and Lily.
A private service will take place for Avery.
In lieu of flowers, donations in Avery's name may be made to Alzheimer's Association.
Arrangements are under the care of the Chesmore Funeral Home of Hopkinton.