Framingham Runner, 12, Finishes 34th at National Cross-Country Meet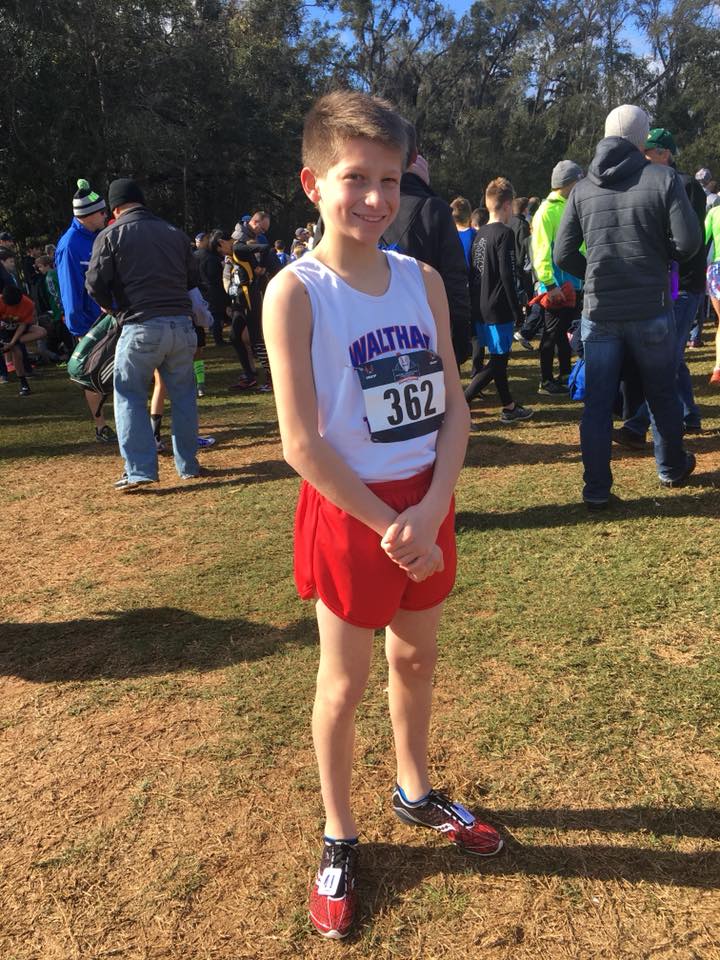 TALLAHASSEE, FLORIDA – The first weekend in December, 12-year-old Sam Burgess won the 8th Annual Jingle Bell Run 2K road race in Natick.
This weekend, he finished 34th at the national Junior Olympics Cross-Country meet in Tallahassee Florida.
He competed against almost 400 11 and 12 year old runners at the meet, after finishing fifth in a regional meet earlier this season.
The Apalachee Regional Park cross-country course was "grueling," said mom Lisa Burgess. She said the course was very muddy.
Burgess' time was 10:15 minutes.
"Sam has worked very hard over this past year in track and cross country. Sam joined cross country with Waltham Track Club a year ago, and although he qualified for nationals by coming in 24th (top 30 qualify) in regionals with a time of 11:33 minutes, we decided not to go," said his mom. "This year, Sam came in 5th in regionals with a time of 10:23, so we decided that this was the year to compete in nationals. Although the conditions were less than ideal, Sam finished 34th out of 398 11-12 year olds from across the country."
Burgess competed in the USATF Junior Olympic for nationals in Track and Field perviously.
In the 3,000 meters, Burgess  captured 6th place, which gives him and all-American title, said his mom.
Burgess is a student at the Christa McAuliffe Regional Charter School in Framingham.
***
Photo courtesy of the Burgess family