Framingham District 1 City Council Candidate Joseph Norton
District 1 City Council candidate Joseph Norton
District 1 is Precincts 1 and 2.
Editor's Note: If a question is blank, the candidate did not answer it.
Age: 49
Occupation: Real Estate Agent
Years lived in Framingham: 49
Family (optional): Two Children (Son – Shea Age 23, Daughter – Hanna Age 13)
Municipal experience:   Member of the Zoning Board of Appeals, Town Meeting Member, Standing Committee on Public Safety
Volunteerism: Vice President of the Town-Wide PTO, Vice President of the Walsh PTO, President of the Hemenway PTO, President of the Framingham Kiwanis Club, Assistant Scoutmaster Boy Scouts of America
In less than 100 words, why should someone vote you to represent them as a City Councilor?
I have lived in District 1 for my entire life. After deciding to run for City Council, I walked door-to-door and had countless conversations with residents and business owners to identify the issues that were most important to our district.
I am a hardworking and experienced leader with over 20 years of success as a business owner, and executive manager. As the District 1 City Councilor, I will remain accessible and expect to be held accountable, I will reach out and listen to the voters, and I will tirelessly advocate for you and our district.
 In less than 100 words, describe your district: District 1 is made up of precincts 1 & 2 and includes the northern sections of Nobscot and Saxonville including many residential neighborhoods such as Pinefield, Oakvale, Apple D'or, and Montage. There is limited retail and commercial space in the district but bordering our district are several underutilized retail plaza's and a historic mill complex. The housing ranges from large farms and open space in the west end to '50 & '60's developments in the center to brand new housing on the eastern end of the district. The District contains three elementary schools and a middle school.
Website or Facebook page link: https://www.facebook.com/nortonforcitycouncil
Editor's Note: Candidates were asked to provide one-word answers only. If there is no answer the candidate did not submit a response.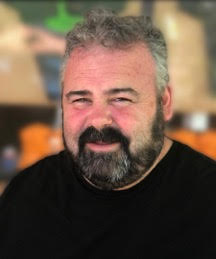 How much would you vote to increase (or decrease) the tax levy in your first year of office?  Zero-Change
What business is needed in Your district? Café/Restaurant
What amenity is lacking in your district?    Park
Should Framingham become a sanctuary city? No
Do you support saving Nobscot Chapel? Yes
Would you support the creation of a dog park in Framingham? Yes
Should the dog park be located in your district? Maybe
Would you support the construction of a splash pad in Framingham? Yes
Should the splash pad be located in your district? Maybe
Do you support a split tax rate for businesses and homeowners? Yes
Would you vote for a debt exclusion override to build a new school in Framingham? No
What is your favorite place in Framingham? (just one): Honey Dew
What is your favorite place in your district? (just one): Nobscot Mountain
Editor's Note: Candidates were given up to 350 words to answer each question. Answers are copy & pasted into this report.
QUESTION #1: In your opinion, what is the biggest issue facing your district? How would you go about fixing it as a city councilor?
In my opinion and according to the residents that I have spoken to, the biggest issue facing our District are what is perceived as runaway taxes. Framingham has excellent services. Our fire department, police department, public works, sanitation, water sewer, and other services are the best around. The employees in these departments do excellent work and are committed to our community.
There have been some bad decisions made and no one in our government ever seems to be held accountable for bad decisions. We already spent upwards of $8 Million dollars on the Birch Road Well before obtaining approval from the state to put the the wells online. The idea behind feeing ourselves from the high cost MWRA water supply is a great idea but spending money without assurances that we can complete the project is a waste of taxpayer money. There are many other expenditures by our town that residents felt were wasteful or unnecessary such as the reconstruction of downtown intersections and the placement and removal of the downtown rotary several times or the rebuilding of the park in downtown for the second time in a just over a decade.
Unfortunately, our taxes have increased significantly over the past 15 years to pay for these services and for questionable decisions.
As city councilor, I will work to locate and eliminate waste and redundancy in our government. I will hold department heads accountable in the same way that the residents should hold the Mayor and the Council accountable. I firmly believe that if we cut the budget of each department by 10% we could find a way to provide the same services to the community. On a $300,000,000 budget a 10% savings could be used to fund the cost to replace our aging infrastructure including building things such as – needed schools, a new city hall, and the Saxonville fire station.
We need accountability and transparency in our new city Government
QUESTION #2: The Framingham Public Schools represent more than 50 percent of the total budget for the community. Would you support a level-funded budget, a level service budget, and increase in the school budget or a decrease in the school budget? Why?
Without access to the numbers and the plan developed by the school committee and our new superintendent it is difficult to answer this question with any accuracy. However, I firmly believe that the performance of our schools is important.
I am a father of an 8th Grader at Walsh and have been actively involved in the schools. I have served as the PTO president at Hemenway for 2 Years and Spent 2 years as the Walsh PTO Vice President. I am currently the Vice-President of the Town-Wide PTO.
School performance is important because we want our children to get the best education possible. I believe education in our schools is a mix of academics and other elements such as athletics, and extra curricular activities that make up a balanced education. The second reason that school performance is important stems from the fact that communities are judged by their school performance. I am a residential real estate agent. As an agent I work with clients looking to relocate to the area. The first criteria that most buyers look for is a good school system. On countless occasions I would be discussing neighboring communities and when I would mention Framingham they often said "No Way – The schools are not good. This reduces the desirability of Framingham and in turn reduces our property values. We do not have to look far in any direction to see evidence of this. Some of this may be based on reality and test schools but Framingham also suffers from a public relations issue.
Our new superintendent has already identified cost savings within the school district and is working with the school committee toward reducing costs in our school system.
QUESTION #3: Traffic is a major issue in your district? How will you work with the neighborhood, other city councilors, and the new mayor to solve the problem.
Traffic across town is nearing gridlock. We need to address the traffic issues at Nobscot and Saxonville. I would support having a traffic committee that actively seeks solutions to traffic issues throughout our community. The downtown traffic pattern has been changed numerous times in my memory however the design of the intersection at Nobscot has remained essentially unchanged since 1970. Simple additions of turning lanes and synchronized lights will be a start to reducing or traffic issues.
We should be looking at other creative and forward looking solutions such as BikeShare or real public transportation solutions.
Framingham used to be served by streetcars that ran down Concord Street from Saxonville Square through the "Junction" at Rt 30 and Rt 9 to Downtown and also along the center of Rt 9 (Trolley Square in the center was a repair depot for the trolleys and the junction at Rt 126, 9, and 30 was the junction of the two lines). Why did we have better public transportation in 1917 than we do in 2017? We should be looking at the modern equivalent of the streetcar.
Framingham has a great network of aqueducts and rails that could be converted to walking/bike trails. Some have already been converted and provide very nice active spaces in the community. The expansion of this system could provides links between neighborhoods and access to local shopping areas which would lead to less congestion on the roads.
The Mayor and the council needs to work proactively and collaboratively on finding a City-Wide solution.
QUESTION #4 – Do you support the proposed plan for Nobscot plaza? Why or why not?
I do support the development of the plaza but I do NOT support the current plan. I live about 10 houses from the Nobscot Plaza and grew up riding my bicycle to Royal Pizza, Baskin Robbins, Leggat's, Cobb's, and the Big D grocery store. For the past 15+ years we have looked at substantially empty plaza that has become an eyesore and a blight on the community.
Nobscot should have a vibrant village atmosphere at the intersection of Edgell, Water and Edmands Road. I feel that the entire 4 corners of Nobscot Square should be looked at as a whole. Consideration should be given to the needs and livability of the neighborhood including asthetics, traffic, and amenities that would make Nobscot an amazing place to live.
I like mixed use development but I do not want large overpowering apartment buildings. If we need to add residential I would prefer a smaller scale condo complex in the rear of the property and above retail space that extends along a greater portion of Water and Edgell that was previously proposed. I would like to see community space where residents could engage in conversation, or sit and relax. I envision outdoor seating in front of a Café along Water Street, a hair salon, dance studio, and other businesses that are community based instead of something that would be present in a shopping mall. I would encourage the simultaneous redevelopment of the other two 1950's strip plaza's off of Edgell to create a community retail center.
We need to develop a plan that looks at the entire area as a whole and takes into consideration land use that is appropriate for the area, traffic, community needs, and keeps the character of our neighborhoods intact.
QUESTION #5  – What is your view of open space vs economic development for your district? Do you have the same view for the City of Framingham?
The question of open space versus economic development is not a question of which we view as more favorable. Nearly everyone would prefer open space to development. The issue is the pressure of development and economic activity on open space. We all benefit from open space regardless if the location of the open space is in our District or somewhere else in the community.
Framingham has lacked a complete master plan that deals with issues other than the use of land. Our government did not have the agility or ability to make things happen. Millwood is an example of a misconceived plan brought before town meeting in an attempt to save a valuable piece of open space by what appeared to be running a town-owned golf course on part of the property and potentially selling off portions of the property to other developers for a profit.
There should have been an established plan to save open space in Framingham with the goal of creating an active use of open space where the community could benefit as a whole. I envision the inclusion of bike paths along the railroad beds and aqueducts linking our villages together and connecting parks throughout our community. These parks might contain dog parks, amphitheaters, playgrounds, splash parks, and other family based spaces that will create a more livable City of Framingham
QUESTION #6 – Your district is home to some of the last remaining farms in Framingham? What will you do to as a city councilor to preserve the agricultural history of Framingham?
Framingham's agricultural history, the farms, are rapidly going away. When my family moved to Framinghham and bought our home on Water Street there were no houses between our house and the Sudbury Line, Ron's Way was Gerard's Turkey Farm, Donovan Lane was Donovan's Turkey Farm, The Pinefield Shopping Center was a golf course that ran all the way to Elm Street, and Apple D'or  was apple orchards served by the Cider Mill on Cider Mill Rd.
In years to come I do not want to be trying to remember Eastliegh Farms, Hanson's or any other of the remaining farms in Our District.
I support the development of Nobscot Village and Saxonville Village as villages but I would like to keep the farms intact through the expanded use of Transfer Development Rights (TDR) and grant programs available.
The pressure of economic development is powerful when farms are having trouble staying viable. Hanson's and Eastleigh have been creative with the use of their farms as haunted houses in the fall or as a location for farmer's markets and craft retail. I support these efforts and would hope that the community council working along with the council and the property owners can come up with other creative solutions.
QUESTION #7 –  Do you think Framingham is family friendly?  Why or why not?  What would you do to do make the community more inviting to families? What can be done in your district? 
We will make Framingham a more family friendly city by creating spaces for children to play where parents can also engage with each other. Bowditch Field is an example of an amenity in Framingham that makes Framingham more friendly to families. Bike paths, walking trails, splash pads, would all encourage community involvement and make for excellent places to engage with others.
QUESTION #8 – In the last 18 months, the Danforth museum and art school was evicted from its home of decades, the Framingham Artists Guild had to find a new home, and recently dozens of artists including the Fountain Street Fine Arts gallery have left Framingham. How would you support the arts in Framingham as a city councilor? 
The arts are an important part of building a vibrant community that will make Framingham an even better place to live. Framingham lacks a master plan that includes the arts. We need to establish an arts district or encourage spaces for the arts in Framingham. The Amazing Things Arts Center which is currently housed at the old Hollis Street Fire Station is an example of repurposing buildings that are no longer suitable for one use but work perfectly for another use. I believe that a similar use for the Saxonville Fire Station, The Athenaeum Hall and parts of the the adjacent Saxonville Mill Complex would be a great benefit to our community and to the arts.
If Framingham elects to build a new City Hall to replace the aging memorial building, I would support keeping Nevins Hall and the Memorial Entrance but removing the office spaces on the outside of the building and repurposing this building as a city owned performing arts center. The location in the middle of downtown would be an asset to the community and would give purpose to and draw residents and businesses to the area.
QUESTION #9 – As a city councilor how ill your help bring new businesses to your district and to the community?
The first step to bringing new business into our District and into the City is to make our City more business friendly. Currently we have a government structure that many feel serves itself instead of serving the customer.
I have spoken to numerous businesses that have tried to open up in Framingham or have opened up here. Their stories are all of bureaucracy & unfriendly regulations.
Our City needs to have a pro-business attitude. By taxing our businesses at a rate much higher than the residential rate we are able to keep our residential taxes lower. We need to welcome businesses into our community that are not damaging the feel of our neighborhoods. We should be operating with a realization that time is money for businesses, and be willing to reduce red tape and by assisting on things like the permitting. I believe a business advocate in our city government whose job is to assist businesses in navigating through the process.
Framingham needs to provide resources and people to do the legwork and help companies find the best land or building available, or to work with them to ensure a new facility can be built to meet their needs.
A healthy City of Framingham will attract businesses because of our solid infrastructure, educated workforce, and vibrant community.
QUESTION #10 – How will you make sure that residents in your neighborhood have a voice in the new City of Framingham, if elected? Give specifics.
As city councilor I would remain accessible to residents by phone, email, text, or in person. I have published my contact information in numerous places and would hope that everyone in my District will know to contact me and how to do it. I will hold scheduled and unscheduled "office hours" at Honey Dew, the library, the School parking lot or anywhere that I might be. I am a part of this community and will be visible, available, never too difficult to find.
I will fight for our District and be the voice for the concerns of all of our neighborhoods in District 1.
As councilor, I plan to have a community council made up representatives in the neighborhoods. I would plan to meet with this council regularly to get input on issues that are critical to our district and to help drive toward solutions. I feel that the best ideas come not from one individual but from the discussions between people with passion and knowledge. I have always worked with groups of people with varying points of view to identify a smart solution to problems.
QUESTION #11 – Your have a large geographic district, includings apartment and condo complexes, how will you get residents in your neighborhood more involved in their community?
As councilor, I plan to have a community council made up representatives in the neighborhoods. I would plan to meet with this council regularly to get input on issues that are critical to our district and to help drive toward solutions. I feel that the best ideas come not from one individual but from the discussions between people with passion and knowledge. I have always worked with groups of people with varying points of view to identify a smart solution to problems.
People have busy lives and often feel either disenfranchised or as though their opinion does not matter or will not be heard.
I began my campaign for City Council by walking door-to-door. Countless people greeted mne at their doors saying that they had never been asked by anyone politician for their opinion and most were happy to tell me what was on their mind. I will continue to engage the community in this way.
QUESTION #12: Framingham is a community of full of social, economic and cultural diversity. What can you do as a councilor to not only represent your district but to the bring the nine districts together as one City?
Framingham is divided among many lines but will reach full potential as one united community. Our district will benefit from any improvements that happen throughout the City. The Councilors will need to engage and work collaboratively with each other and the Mayor to make improvements that benefit all of us.
Communication between differing points of view is key to finding middle ground and will identify solutions that work for everyone.
I just left the football field watching my daughter cheer on the youth football teams. I did not see any division there. I saw one united community – maybe we need to follow their lead.