Framingham District 4 City Council Candidate Jim Pillsbury
District 4 City Council candidate Jim Pillsbury
District 4 is Precincts 6 and 9
Age: 64
Occupation: Field Service Engineer
Years lived in Framingham: North and South Side 30 years
Family (optional): 3 daughters, 5 Grandchildren, One Significant other and one cat
Municipal experience: Serving presently on Town Meeting for 6 years. One year on the Rules Committee, one year on Public Safety, 3 years on Ways and Means, presently on Education Standing Committee.
Volunteerism: Salvation Army, Green Up Day, Voices Against Domestic Violence Awareness, Sudbury River Clean up, AFTV Board of Directors, LWV Framingham, (TAVVA) Taunton Area Vietnam Veterans Association, United Way of Tri County,
In less than 100 words, why should someone vote you to represent them as a City Councilor?
I have local government experience for the last 6 years as an elected Town Meeting member; a passion for open and honest government ; a proven track record of representing my constituents; a desire to continue to represent residents of District 4; familiar and knowledgeable about issue's facing District 4.
In less than 100 words, describe your district: Precinct 6 and 9. Prc 6 is bordered by Edgell Road, Frost and Brook, Mass Pike to Indian Head Road and Central. Prc 9, is called the Golden Triangle for it's 930 Acres of land on the border with Natick, perhaps the largest under-developed stretch of land in Framingham.
Website or Facebook page link: https://www.facebook.com/JimDistrict4/
Election announcement submitted to Framingham Source during the nomination period
Editor's Note: Candidates were asked to provide one-word answers only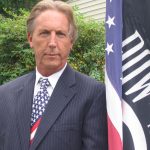 How much would you vote to increase (or decrease) the tax levy in your first year of office? Depends
What business is needed in your district? grocery
What amenity is lacking in your district? Ice cream
Should Framingham become a sanctuary city? no
Would you support the creation of a dog park in Framingham? yes
Would you support the construction of a splash pad in Framingham? no
Do you support a split tax rate for businesses and homeowners? yes
Would you vote for a debt exclusion override to build a new school in Framingham? yes
What is your favorite place in Framingham? (just one): The Common
What is your favorite place in your district? (just one): Robinson Hardware
Editor's Note: Candidates were given up to 350 words to answer each question. Answers are copy & pasted into this report.
QUESTION #1: In your opinion, what is the biggest issue facing your district? How would you go about fixing it as a city councilor?
The urbanization of the Golden Triangle
Continuous and through studying.
QUESTION #2: The Framingham Public Schools represent more than 50 percent of the total budget for the community. Would you support a level-funded budget, a level service budget, and increase in the school budget or a decrease in the school budget? Why?
The School budget will most likely never go down, with the amount of kids moving into Town and the high level of services we provide. The need to educate more kids will drive the budget.  If needed I would support an increase in spending.
QUESTION #3: Traffic is a major issue in your district? How will you work with the neighborhood, other city councilors, and the new mayor to solve the problem.
The increase in traffic congestion will never go away, no matter what we do. Our roads were designed to handle a specific amount of traffic. Roads cannot be widened in many parts of Town. We will need to be creative in addressing this issue.
QUESTION #4  – What is your view of open space vs economic development for your district? Do you have the same view for the City of Framingham?
We all want open space, but land owners have the right to use their land for whatever purpose they see fit as long as it's properly zoned. The idea that we must grow in population to increase our tax base will cause more problems than it will fix.
QUESTION #5 – Your district includes the Golden Triangle. Discuss your vision of economic development for that area.
I don't see high rise apartments there. I do envision a smaller business center connected to the malls.
QUESTION #6 – TJX is a major player in your district. The company has its world-wide headquarters in the district as well as five stores. How will work with the business community in your district including major players like TJX, Shoppers World, Target, Lowe's? And how will you make sure they are community partners with the City of Framingham?
Framingham has had a good working relationship with the major players on Rte 30. They benefit greatly from the location and surrounding services. Framingham is good for them all on Rte 30. If we truly want to be competitive in retention of all our businesses, we should look at our spending so we can lower taxes. We've given tax breaks to some and most likely will again if the situation warrants it.
QUESTION #7 – Do you support medical marijuana dispensaries in your district? Why or Why not?
Yes I do and have since the law was passed by 63% of the voters in 2012. There are some 40K registered patients who use cannabis for a variety of reasons. like Amyotrophic Lateral Sclerosis (ALS); Cancer; Crohn's disease; Glaucoma; HIV or AIDS; Hepatitis C; Multiple Sclerosis; Parkinson's; PTSD and so many more. It's a billion-dollar industry just waiting to emerge from 60 years of Refer Madness. Thousands are seeing relief and no one is addicted or overdoses. In States that have medical marijuana and legalized cannabis,  death by opioids are lower. Framingham stands to gain over 1 million dollars in revenue when the 2 approved medical dispensaries are fully running. District 4 already has one approved dispensary in the area and is not far from the other.
QUESTION #8 – Do you think your district is safe? How will you work with Police to make sure residents in your neighborhood feel safe?
Very safe. The crime rate has continued to drop for the past 5 years. Framingham was named in a study back a few years ago, as one of the safest communities in the US.
I would work to have a civilian review board meeting monthly with the Major and the Council. FPD needs to build confidence with the minority communities
QUESTION #9 – Do you think Framingham is family friendly? Why or why not? What would you do to do make the community more inviting to families?
Sure we are, we have sports facilities and a skate park coming, open ball fields and excellent park conditions. Cushing Park and Marry Dennison and all the smaller parks.
What would you do to do make the community more inviting to families?  Improve Schools. What can be done in your district? Support education.
QUESTION #10 – In the last 18 months, the Danforth museum and art school was evicted from its home of decades, the Framingham Artists Guild had to find a new home, and recently dozens of artists including the Fountain Street Fine Arts gallery have left Framingham. How would you support the arts in Framingham as a city councilor? 
I would support a move to a Town owned building by the Arts group. Perhaps a tax break for a building owner who offers reasonable rents for the arts.
QUESTION #11 – How will you make sure that residents in your neighborhood have a voice in the new City of Framingham, if elected? Give specifics.
I'm very reachable. I would hold public meetings where residents could share their thoughts with me in person. Dealing with the businesses, I would make direct calls to individuals who run the companies and get direct feedback.
QUESTION #12: How will you get residents in your neighborhood more involved in their community? Give specifics.
I would work with landlords and property managers directly; a letter from the Mayor and Council should be mailed to each address twice a year, informing them of major highlights in things such as spending, tax increases, building, election calendar and "how to reach us" information.
QUESTION #13: Framingham is a community of full of social, economic and cultural diversity. What can you do as a councilor to not only represent your district but to the bring the nine districts together as one City?
Bring back the 4th July parade… make it a 9-float parade, 1 from each district. Best float wins..