Framingham District 7 Council Candidate: Margareth Shepard
District 7 City Council candidate Margareth Shepard
District 7 is Precincts 13 and 14
Age: 59
Occupation: Small business owner
Years lived in Framingham: 20
Family (optional):   My parents, 2 siblings, 3 children, and 3 grandchildren.
Municipal experience: Town Meeting Member
Volunteerism: Member and Treasurer, Framingham Democratic Town Committee (FDTC); Board Member, Brazilian American Center (BRACE); Commissioner, MetroWest Commission on the Status of Women; Co-Founder and Coordinator, Brazilians for Political Education
In less than 100 words, why should someone vote you to represent them as a member of City Council?
I am responsible, sincere, energetic, committed, honest, knowledgeable, and a good listener who really enjoys helping people.
For the past four years I have been working to promote civic participation and progress of Brazilian and immigrant groups. I have also successfully reached out
to other Framingham organizations and residents as well (the FDTC elected me their Treasurer). As a City Councilor I will use all my diverse experience
and people and other skills to represent and connect the needs and concerns of District 7 residents with other city officials—negotiating to assure that city funds
benefit districts equitably.
In less than 100 words, describe your district: District 7 (D7), comprising precinct 13 and 14, houses the Framingham administration, the main Library, and
Framingham Union Hospital. Its heart beats at Framingham downtown. Although the majority of its diverse residents live in single-family houses, it also has four considerable-size apartment complexes (Rose Garden, Bishop Condominium, Meridian Place and Kendall Crossing Apartments). The major employers in the district are the Town of Framingham (700 hundred employees), Phillips, and Framingham Union Hospital. There are 3,691 registered voters in District 7.
Editor's Note: Candidates were asked to provide one-word answers only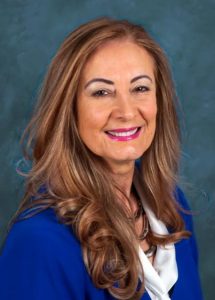 How much would you vote to increase (or decrease) the tax levy in your first year of office? Zero
What business is needed in your district? Multi-employee
What amenity is lacking in your district?
Do you support the tax incentives for the new apartments that Town Meeting approved this year? Yes
Should Framingham become a sanctuary city?  Yes
Would you support the creation of a dog park in Framingham? Yes
Would you support the construction of a splash pad in Framingham? Yes
Do you support a split tax rate for businesses and homeowners? Yes
Would you vote for a debt exclusion override to build a new school in Framingham? Yes
Have you endorsed a candidate for mayor? If yes, whom? No
What is your favorite place in Framingham? (just one): Sunshine Farm
What is your favorite place in your district? (just one): Downtown
Editor's Note: Candidates were given up to 350 words to answer each question. Answers are copy & pasted into this report.
Question #1: In your opinion, what is the biggest issue facing your district? How would you go about fixing it as a city councilor?
Traffic is the  major issue on D7. As a  City Councilor I will follow closely the work of the new traffic commission, which was created by the city charter; I will do my best for it to be active soon. In addition, I will hold public district meetings—keeping residents informed, and  creating opportunities for their participation in the decision-making process.
Question #2: The Framingham Public Schools represent more than 50 percent of the total budget for the community. Would you support a level-funded budget, a level service budget, and increase in the school budget or a decrease in the school budget? Why?
The city budget cannot be defined only mathematically. Every year, different circumstances lay a hand on the budget  discussion and vote. To me Public Education is clearly  a number one priority. However we also have the responsibility to maintain the quality of our public works. As a City Councilor I will support the School Committee efforts to reach for more state, and federal funds, to ease the city financial burden. I will carefully review the department's proposed budget, and work with the other City Councilors to determine the City projects priorities.
Question #3: Traffic is a major issue in your district? How will you work with the neighborhood, other city councilors, and the new mayor to solve the problem.
As I said before, traffic is D7's major issue. There are no quick-fix or fast solutions; it  needs to be addressed in a bigger context, and as part of our view for
Framingham, and for the future of MetroWest.
Development, traffic, and public transportation need to be addressed together, as part of a bigger plan. The revitalization project under way has changed the face
of our downtown, and brought traffic improvements so far. The institution of a Traffic Commission is another great step forward. The City Councilors' job will be to
contribute to improving the work being done, bringing new ideas, while keeping the community informed, and voting for the best projects.
Question #4: Talk about your vision for downtown Framingham, which is a part of your district.
I see our downtown as center for the government, public and private organizations and central services providers. As online sales grow, the commerce is reshaping its format; I see the future of the downtown stores as mostly merchandise show case for shopping and services that can also be done online. Physical stores are needed for advertising of the product and services, while at the same time providing the customer the online access they may need. In addition, downtown Framingham could benefit from incubator, co-working spaces, and other innovative businesses—which have been effective elsewhere but are not yet prevalent in many cities and towns of the MetroWest area.
I also envision downtown as a gastronomic gathering area, growing the variety of ethnic food offered. In addition, I envision our historic Memorial Building as a Cultural Center, promoting Framingham arts expositions and winter concerts.
Question #5: What is your view of open space vs economic development for your district? Do you have the same view for the City of Framingham?
Urban growth needs to be planned, considering environmental protection. Development, transportation, and open space are intrinsically connected. Although
we need to find solutions for already existent problems, as a  City we need a major plan.
How many apartment complexes are economical viable for a long run? How can the open space be used by the whole city? Projects like a dog park, walking trails,
bicycle path, and other creative initiatives, are ideas that may merit consideration.
We should consider the maintenance of open spaces as an economic human race investment.
As a resident, mother, and prospective City Councilor, I like to see a Framingham that offers a healthy and affordable place to its residents—providing an opportunity for families to stay close, promoting incentives to small business and to companies that are investing in green energy and new environmental
friendly initiatives.
Question #6: Do you think your district is safe? How will you work with Police to make sure residents in your neighborhood feel safe?
Today I feel safe in my district—unlike 12 years ago, when my house was broken into, and almost every house on my street felt the need to install burglary
alarm protection.
The downtown revitalization, and consistantly friendly police presence has brought a sense of well being and security to our surroundings.
In 2017, I created a direct participation channel to introduce, for the first time in the 25 years of our presence here, Framingham  authorities, state representatives, and our chief of police, to the Brazilian Catholic community—a helpful action in a very politically stressful period.
Many of our residents have not had the same opportunity, which is why I want  to extend the invitation to all other religious places in my district, and I will be
happy to share the experience with our future Mayor and City Councilors.
Question #7: As a City Councilor how will you support the businesses in your district?
First, I would empower the already existent district  business representation, chamber of commerce, and other business associations, by prioritizing their
requests, and listening to their concerns.
Second, I would like to work towards a City administration small business support program along with the other City Councilors.
Question #8: Do you think Framingham is family friendly? Why or why not? What would you do to do make the community more inviting to families?
I think Framingham is a great place for families. We have great public schools, we have park recreation distributed around the city, but we do not have enough
winter recreational spaces and activities, especially for younger children. I remember driving about an hour to take my grandson to indoor playgrounds.
We also can benefit from summer district parks activities, associated with arts and entertainment, that will provide an opportunity for the families to establish
friendships and community spirit, like we do when we take our kids to the local playground.
Question #9: In the last 18 months, the Danforth museum and art school was evicted from its home of decades, the Framingham Artists Guild had to find a new home, and recently dozens of artists including the Fountain Street Fine Arts gallery have left Framingham. How would you support the arts in Framingham as a city councilor? 
This is a challenging question since we know how hard it is for the artists to support their own work financially.
I think the local artists deserve to have a chance to organize,  to speak for themselves, and to present a plan for the new City administration, via the Culture Council.
As for the Danforth Museum, it is still a town meeting  responsibility to study and vote on the new proposal in this upcoming fall session. I do not yet know the
changes made, and will not be able to answer until I review all the information. As a principal I like to see the City preserving its assets, and I consider the
Danforth Museum as one of them, but I am keeping an open mind on the subject.
Question #10: How will you make sure that residents in your neighborhood have a voice in the new City of Framingham, if elected? Give specifics.
Participation can be offered, never forced.
I will hold District meetings to discuss the major issues, and work with others District leaders, today's City Councilor candidates and Town Meeting members, to
see the possibilities of creating a District association, or District Committee.
I also would like to conduct a survey to evaluate the City Council performance.
Question #11: How will you get residents in your neighborhood more involved in their community? Give specifics.
Promoting district entertainment gathering to create a sense of community and friendship between neighbors.
Question #12: Framingham is a community of full of social, economic and cultural diversity. What can you do as a councilor to not only represent your district but to the bring the nine districts together as one City?
The political campaign is already bringing people together. I never saw so many people getting involved in the discussion of Framingham's future. As a City Councilor, I will work to have a list of the districts priorities, particularly on public works. The budget discussion, and vote should consider that list, and should
create a sense of understanding and collaboration among the districts.
It takes time to reduce today's economical, social, and cultural division that exist in our town, but we can work toward a better future for our City, with more equal conditions among residents, offering the best public education, and the best city services possible in all districts.