Mayoral Candidates Discuss How To Make Framingham More Family Friendly

Editor's note: On any given day, Framingham Source emails the Framingham Town Manager or the Framingham Superintendent for statements on news happening or for a quote for a report to publish shortly. Source expects the leaders of the municipal side or the school side to respond to the media in a timely fashion – sometimes within the hour and other times with 24 hours. For that reason, Source will be sending the seven mayoral candidates, a question a few times between yesterday and Sept. 22, expecting an answer that same day. The question will come in the morning and each candidate for Mayor will have until 11:59 p.m. to answer. Life is not always planned and this request came unplanned for all 7 mayoral candidates. Source also will be sending each mayoral candidate a questionnaire to fill out. The questions will include one word answers as well as short responses.
***
FRAMINGHAM – Throughout the summer, Framingham Source heard from readers – I wish Framingham had a spray park. I wish Framingham had a public outdoor pool. I wish there was a place for the kids to go when it is raining. Why is there only one outdoor movie night? Why do the town's public beaches close before school starts?
Readers said it would be nice to have a bowling alley, a mini golf course, or an indoor trampoline park in town, rather than to travel outside Framingham.
Over and over, Source head that residents wanted more Framingham events and businesses that cater to families.
On Sept. 26, voters will go to the polls and vote for one of seven candidates for mayor. The two individuals with the highest votes will be placed on the Nov. 7 ballot. One of those two will become Framingham's first mayor.
Yesterday, the seven mayoral candidates were asked:
"If elected mayor, how will you make Framingham more-family friendly? Talk about your vision for Framingham as a family-friendly destination. Be specific with details, including type of family-friendly activities, events or businesses you would solicit to come to Framingham. Discuss financial components including how your office and administration will work to make sure that all in Framingham are included especially all socio-economic groups and diverse neighborhoods."
The candidate's answers (each were allowed up to 600 words), are posted below, as they were received by the deadline of 11:59 p.m.
Six of the seven mayoral candidates responded.
The responses are posted in the order of when they were received by Source.
Candidate Ben Neves-Grigg was the first to submit a response at 9:09 p.m. Candidate Dhruba Sen did not submit a response.
***
Ben Neves-Grigg
Framingham will be the place for families to come, live, relax and enjoy activities together.  The family is the very foundation that makes Framingham the wonderful place it is.  I will embrace that as your mayor.
Framingham has much to offer, from the farms up north to the shopping in the east, the cultural eateries on the southside and the peaceful reservoirs of the west.  We already have great sports programs that bring families together, but I will expand that to include more neighborhood and community functions, such as community dances, picnics, carnivals, tai chi, yoga/spiritual classes and festivals to share cultures and ideas from around Framingham.  These events can be done at minimal or no cost to the visitor.
We need to identify locations where we can develop more recreational settings for family supported activities, such as rollerblading/skate boarding, a quad park for 4-wheeled recreational vehicles/dirt bikes, and free-up some water to allow for more water activities, such as wind surfing, kayaking/canoeing, and paddle-boating.
I want to bring back parades to celebrate history and honor those who have served and are serving America and Framingham.  I will also make open space available for people of every nationality in Framingham to share their cultural occasions with the entire community.  This will generate a better understanding of our diversity and a better appreciation that we as a people are not that different.  I will reignite the Independence Day Fireworks display.
As I have mentioned in my platform I will streamline licensing and permit procedures to make Framingham more welcoming to new business ventures, including family recreation venues, social clubs and special event permits that are appropriate and inviting to the entire family.  I welcome businesses offering recreational activities such as a paintball park, bowling alleys, mini-golf, go-carts, bounce house and other similar activities.  I would work with your City Council to offer incentives to welcome these activities in appropriate locations around Framingham.
With our cultural diversity, we can create a world dining experience that is unique and exciting.  One that would be great for families to experience together.  I will work with the City Council to create a Local Dining Adventure Packet that contain a variety of lunch and dinner meal tickets that will be honored at participating eateries around town so our residents can explore the diverse cuisine that Framingham can offer economically.  I want to initiate and Annual Food Truck event that brings food-trucks from around Massachusetts to Framingham giving families another opportunity to share experiences together.
Vendor's at some of the events will pay a moderate fee to offset costs.  We will ensure all are welcomed through local information sources. Offering subsidized tickets (if any) for those qualified, such as military, veterans, elderly and low-income families.  I will look to the Parks and Recreation Director to take lead on these ideas with the Health Department's assistance.  I invite all our residents to feel welcome to make request and suggestions to our city government for block parties and other activities.
My number one agenda item for Framingham is giving a real voice to the residents in government.  Another huge part of my platform is reviewing revenue and expenditures in detail.  I am confident that through a thorough review of our financial picture I will be able to make cuts while maintaining the public services our residents have come to expect.  I will allocate those savings back into the general funds but earmarked for our residents and businesses in four categories; business incentives, recreation, 311 ready funds and emergency funds.
Mark Tilden
I would first make neighborhoods safer for children by installing speed bumps on streets with high traffic density. Whether we like it or not, kids congregate in the streets to play sports; they need a safe environment.
Bring back the Flag Day parade. Involve the Boy Scouts, Girl Scouts and the Brownies as participants. Encourage different ethnic groups to march and showcase their unique cultures.
Start a "Framingham Day" at Bowditch field with booths and tables highlighting the various restaurants and businesses in town. Invite food trucks offering various cuisines. Merchants would pay a fee to attend.
Attract family friendly attractions to Framingham such as bowling alleys, a small cinema, live theatre, other entertainment venues; maybe even hold a local talent show.
Hold an annual Health Expo featuring local medical facilities, fitness clubs, yoga and pilates studios, cooking demonstrations, etc. all to encourage healthy lifestyle choices.
Start a "pond hockey" program on Lake Cochituate with organized leagues or pick up games.
John Stefanini
Each and every day as I drive by Cushing Park, I am in awe at all the family activities, big and small, happening at and around the park. Creating that park will always be one of the proudest accomplishments of my life; but seeing how it adapts to different users and uses on a daily basis gives me even more joy.
We need to ensure that all of our open spaces, recreational areas, and arts and culture institutions meet the needs of our residents and continue to contribute to our vibrant community for generations to come.
A component of our strategic master plan needs to ensure we are meeting the needs of our families. I could envision in such a plan: a splash pad and community pool, more walking and bike trails at aqueducts or abandoned rail lines, additional community gardens, and expanded programs at our beaches, Bowditch Field, Loring Arena and other facilities.  Not only are these examples ways to provide activities for our families, but encourage us to explore Framingham's jewels and enjoy nature.
Our Parks and Recreation Department does a wonderful job. But we need to make our recreational spaces more accessible and meet the needs of hard working individuals and families. That means keeping our beaches open longer in the summer, instead of closing them weeks before school begins and the hot weather ends.
But making our community more family friendly is not just about fun and games.
We can teach our children the value of the environment by making our community more sustainable, providing early education prepares them to learn and afterschool programing for all ages help our children enjoy each other's company. Annual community celebrations of our neighborhoods and diversity encourage us to appreciate each other. Connecting our working farms and community gardens to ice cream stands and farm-to-table restaurants teaches our children to appreciate our food supply. Increasing the accessibility of our arts and cultural facilities, such as Amazing Things and the Danforth Museum of Art, to children throughout our community.
All of this starts and ends with a focus on our families, neighborhood by neighborhood, and by actively engaging our families in a conversation that embodies our values, speaks to our dreams and meets our needs. We need to make it easier for families to share their ideas, signup and participate in activities by using modern technology, such as a dedicated mobile app, social media and interactive website.
Increasing programing and use of recreational amenities should not come at a great cost. We need to continue to break down economic barriers to participation, including ending the athletic user fee at the high school.
My wife Cecilia and I chose to raise our two daughters Kristina and Julia here because of our family friendly neighborhoods, recreational and cultural amenities, and good schools.
I envision a Framingham where all of our diverse neighborhoods are vibrant, thriving and proudly displaying our values. A Framingham where you eagerly take your family to dinner in Downtown; consume produce grown at one of our local farms; celebrate and protect our diversity; embrace our local businesses; where everyone's voice is represented and heard; where all of our students in our schools are reaching their full potential. A place we proudly call our home.
As always, I welcome your thoughts and ideas. You can email me at stefanini143@gmail.com or by phone at 508-872-2927. Working together we will ensure affordable and family-friendly neighborhoods for all of our residents.
Joshua Horrigan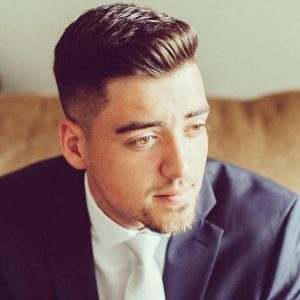 A family-friendly Framingham! I think that is something every resident wants and can agree on, regardless of what candidate they support.
With that being said, we have a lot of work ahead of us when it comes to making our community as family-friendly as it should be. There are many ingredients that go into making any place, a place where families want to congregate and spend their free time. Affordability, cleanliness, ease of access, entertainment, safety and a variety of activities are a few things that come to mind.
How do we promote these things?
By investing in what already makes us great while focusing on innovation!
First let's give credit where credit is due. We have a beautiful community (outside of our blighted properties) with a premiere location geographically. We have outstanding men and woman serving on our police force and in our fire departments that continue to do excellent jobs of keeping us safe. Our schools are some of the best in the country. Our public services are second to none!  
So what can we do better? Especially when it comes to integrating our diverse cultures in our community?
Renovating downtown and creating new ways to commute around our city are keys.
First, it's time to make all of Framingham walker-friendly and bike-path accessible. New bike/walking paths have been a desire of many families for some time now. When families can walk or ride their bikes to desirable destinations instead jumping in their car, we make it enjoyable to commute while also promoting a clean environment for generations to come. Coupling that with innovative traffic solutions, such as strategically placed parking garages and shuttle systems which enable us to get family foot traffic back into our social areas.
Secondly, it is time to bring life back into our downtown area. Downtown used to be a destination zone. I have heard stories all my life of the parades led by men in uniform, children running through the crowd, and vendors on the streets. It was a place where families from one side of town went to spend time with families from another.
Do we want that family environment and "Townie" spirit back?
Then lets commit to reimagining our home. Following the steps of Somerville and Hudson, let us put real effort and resources into creating a new environment downtown. Working hand in hand with businesses and residents, I believe we can come together to make Downtown Framingham a top destination spot for local families and far off visitors alike. We can and will achieve that goal. In doing so, we would push the first domino in line that leads towards the most vibrant and prosperous Framingham any of us have ever known. Nothing is more family-friendly then a community that is healthy and thriving.
Bringing life back into Framingham is exactly what our families need. And that is exactly what we will do.
Yvonne Spicer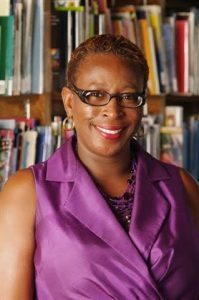 Framingham looks like America. We are a diverse community with families which come in all sizes and shapes – with varied interests, culture, language, etc. The resources we provide to meet the needs of families who live here, will also attract others to Framingham as a destination – a place to visit or a place to live.
There's a quality of life associated with being "family friendly" which incorporates so much of what Framingham has to offer – a clean, safe place to live; open space, playgrounds, community events, the arts and recreation; housing which young professionals, families and seniors can afford; quality education, child care, transportation, streets for pedestrians and bicyclists to share safety, and keeping taxes affordable while providing excellent services. I will work to further improve on what have, while incorporating new initiatives which also address health and well-being.
We have great resources which we can put to better use. Nevins Hall in the Memorial building could be more of an entertainment venue. Bowditch field has a professional press box and large enough seating capacity to be used for more events. Our long-term planning calls for adding amenities at Cushing Park. We will continue applying to the state grants which have supported those initiatives. Loring Arena is undergoing a complete renovation and a new skate park is being built at Farm Pond. Some residents are advocating for extended beach hours, a splash park, a dog park, and community holiday celebrations. All of these are worthy of consideration and can be supported by grants and partnerships with our business community. They can also be energized by community fundraising. My approach will be to achieve a good balance which continues to make Framingham an outstanding place to live, learn, work and play while keeping it affordable.
I published a campaign platform September 1, 2017 which presents comprehensive ideas for Framingham which are included in my vision. How we move forward and what we achieve as a new city has a lot to do with how we work together as a community. I will be a transparent, collaborative Mayor working with input and ideas from throughout the community. We will create and work with neighborhood associations and I will appoint a Director of Neighborhood services. He or she will be responsible for fostering and partnering with neighborhood associations – to meet residents exactly where they are. These meetings will influence the direction and the needs of our city. Our Director of Neighborhood Services will engage in these meetings and integrate the concerns of Framingham's residents into the daily workings of our new city government.
We will form partnerships with businesses and involve them in our overall vision and strategic plan so they can be an integral part of our future. We will continue working closely with the MetroWest Tourism Bureau, The Framingham Cultural Council, The MetroWest Chamber of Commerce, The Small Business Association and our legislative delegation to keep Framingham front and center as we pursue new initiatives and strategize long-range planning.
Most importantly, a family friendly community is one that is led by an honest, respected leader who is transparent, collaborative and looking out for the overall good of the community. I pledge to be that leader, and that's why I, Yvonne Spicer am running as The People's Mayor. Please read my comprehensive platform (www.yvonnespicerformayor.com/platform) so that you can share in the vision for Framingham which incorporates input from people all across our community. I respectfully request your vote on September 26.
Priscila Sousa
There are three elements of family-friendly city design: safe communities, amenities for families, and a welcoming public realm.
It is important that our families feel safe in Framingham and that can be achieved through a close relationship with local law enforcement. Families that know their officers know who to look for if they feel their local playgrounds, parks, etc. are unsafe. Initiatives in Framingham like community policing help establish closer working relationships between police officers and families that are useful in cases outside threat but also with mental health clinicians, and child protective service workers. This ensures a coordinated community response to children and families experiencing abuse, neglect, exposure to violence, and other trauma. It is important that a family friendly Framingham be responsive to the population that needs them the most with public safety and it is my mission to continue community policing to achieve that. Education, outreach and making our emergency and non-emergency phone numbers available will also help our families better understand public safety and better position them to have their needs met by our local authorities.
Framingham needs the services and amenities that supports family living. Those start with daycare and schools. We put a lot of attention into schools, but we cannot underestimate the importance of other spaces for families. We must design public amenities for kids and families. It is important to think about all age groups: the parents with their strollers, young kids and their need for playgrounds, and then teenagers and their distinctive needs, which are different than those of younger kids.
Framingham has a chance to innovate by creating places actually made for teenagers, like the upcoming skateboard park; plazas with activities like music and games for teens instead of young children; places designed to help teens and families interact with each other and the space itself in cool ways. It is imperative that the incoming mayor talk to developers with the needs of this population in mind as well and explore creative options like density bonusing to achieve those goals.
Nearby, Ashland has recently innovated with the creation of the Corner Spot, an inexpensive design created to help the growth of small businesses, but more importantly, to give families a space to spend time together. A project like this is crowdfunded and creates a minimal impact on the taxpayer with a very great benefit.
We can create a welcoming public realm by capitalizing on the tremendous history and culture we have in Framingham and making families feel they are a part of the community. I would like to see Framingham follow the lead of cities like Concord and Lexington that do well to market their history.
We would be wise to invest in our arts and cultural scene, especially downtown; encourage and promote different festivals that are inclusive and offer opportunities for many cultures to share their food, customs, traditions. The Framingham Downtown Renaissance has made tremendous effort to bring these ideas to Framingham and with a closer relationship with municipal government, we can continue to implement these ideas and improve/expand upon them. If we take advantage of their experience and continue a close working relationship with this organization, we can help continue this work with minimal effort and expenditure by the city.
There are many other ideas to be discussed about making Framingham more family friendly, and no matter what solutions we choose, we MUST keep the discussion open to all so everyone has a chance to contribute. A Framingham that works for all our families requires your input because your voice matters! Your voice will LEAD Framingham!