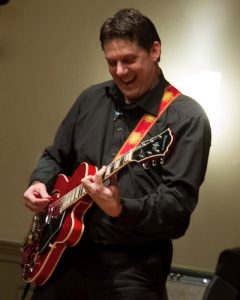 FRAMINGHAM – Gordon Heinz Homann, 53, of Framingham, MA, died suddenly July 14, 2017 at his home.
He was the loving husband of Michiko and the father of Mia.
Born May 18, 1964, he was the son of Inge and the late Josef Homann.
Gordon is also survived by his sister Erica Homann and her son Willis Homann.
He was a graduate of University of California-Santa Barbara, earning a degree in Germanic Language & Literature, and History. He then obtained his Master's Degree in Intercultural Management from the School for International Training in Vermont. Gordon loved music and playing his guitar. He also loved reading books with his daughter. Gordon participated in the JET Program from 1989-1991 and lived in Iwate, Japan, where he met his wife.
Prior to moving to MA in 1997, he was employed by the University of Missouri, Columbia, and most recently, he worked for Berklee College of Music as an Associate Director of International Student Services.
Throughout his career, he was truly committed to help his students be successful.
A celebration of his life will be held Wednesday, July 26 from 4-7 pm at MetroWest Funeral & Cremation Service, Wadsworth-Chiappini, 318 Union Avenue in Framingham.
In lieu of flowers, the family suggests donations to the Mia Homann education fund, payable to Michiko Homann, c/o MetroWest Funeral & Cremation Service, 318 Union Ave, Framingham, MA 01702.