Framingham Man Tattoos Boston Sports Legend On His Leg
FRAMINGHAM – You have to check out the latest tattoo on famed celebrity chef Alastair McLean.
The Framingham resident spent more than 14 hours in a chair last weekend having the face of Boston Celtics legend, and one of the greatest basketball players of all time, Bill Russell tattooed on his leg.
"I love Boston sports and he is the ultimate when it comes to the champions of Boston. Also his off the court life is incredibly amazing. He is truly one in a lifetime," said McLean, who has lived in Massachusetts for almost a decade.
Everyone has their opinion to who is the greatest basketball player ever, but for McLean it is Russell.
"Eleven championships in 13 years," said McLean. "I don't think you can argue with that."
Think about it, Russell has more championship rings than fingers.
The tattoo was done by New Zealand artist Steve Butcher. (Check out his work on Instagram @stevebutchertattoos).
"We did one sitting over 14 hours," said McLean, who grew up in Australia.
McLean said he played basketball from an early age. He said back in Australia every one wanted to be like Michael Jordan.
"But I feel Bill is the greatest," said McLean.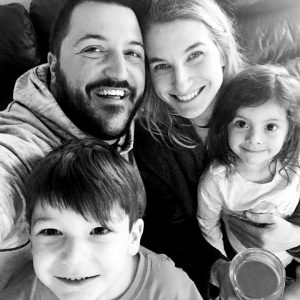 This is McLean's fourth tattoo.
"My first tattoo was the southern cross on my back," said McLean. "It is a very popular Australian tattoo. It is a constellation only seen in the Southern hemisphere."
McLean has one tattoo for his father, one for his wife, and one for his son."I was saving to get one for my daughter, but this came up; so I'll have to start saving again," said McLean.
"I like that my tattoos tell a story of my life," said McLean."I'm glad to to be adding Boston and sports to that story," said the director of food and beverage at The VERVE Crowne Plaza in Natick."The opportunity to get work done by Steve Butcher is all but impossible. He is one, if not the world's best photo realism artists," said McLean. "The combination of everything made it so special."
Butcher is one of a kind, said McLean, who said he was the only one who could transform the iconic photo of Russell into such an intricate tattoo.
"When I moved to Boston I started supporting all the local teams. Now I can't get enough of Boston sports," said McLean, who now will be a draw for sports fans as much as his beloved fans. Any Celtics fans will want to see this tattoo in person.
McLean is already a draw for chefs and foodies, having appeared on Food Network's Cutthroat Kitchen earlier this year.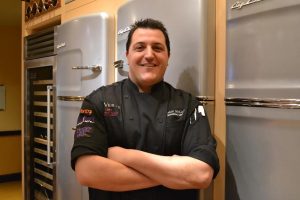 The person McLean hopes ask to see his tattoo is Russell himself.
"Bill, if you see this report, it would be great to watch a game with you!" said McLean.