UPDATED: Firefighters Extricate Driver From Old Conn Path Crash
Originally posted at 1:05 p.m. Updated at 2:35 p.m. Photo courtesy of Framingham Fire.
***
FRAMINGHAM – Framingham firefighters had to extricate the driver of a red PT Cruiser after a serious 2-vehicle crash on Old Conn Path, just before 1 p.m. today, May 12.
The crash happened at the intersection of Old Connecticut Path and Hardy Street.
Framingham Police had to re-direct traffic after the crash.
The driver's injuries are unknown at this time.
Reports have the crash involving the PT Cruiser and  a second vehicle.
Source will update when we have more details.
***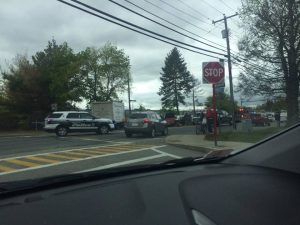 ***