Heritage Chorale To Perform 'Elijah' Saturday at Keefe Tech
FRAMINGHAM – An exciting concert experience is coming to Framingham, supported by a grant from the Mary Ann Morse Healthcare Corps.
Framingham's own community chorus, the Heritage Chorale, will perform Mendelssohn's dramatic oratorio, Elijah, sung in the English setting by Mendelssohn himself.
An oratorio is basically an opera without scenery and costumes. It tells a story and all the dialogue is sung.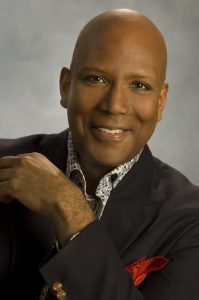 Elijah is the biblical story of the fiery prophet, sung by Baritone Phillip Lima.
Five other soloists, including a boy soprano, sing the words of the characters (King Ahab, Queen Jezebel, and more) and the chorus narrates and sings the parts of large groups such as the followers of the demon god Baal. Elijah brings drought to the land, challenges the Baal worshipers to a competition of the gods, is chased by an angry mob and finally goes to heaven in a fiery chariot.
The musical setting of Elijah is so dramatic it will take your breath away.
Families with older children will enjoy this.
Tickets range from $10 to $25. Advance tickets for school-aged students are only $5.
The performance is Saturday, May 13 at Keefe Technical High School at 750 Winter Street in Framingham at 7:30 p.m.
There will be a post-concert reception for all.
Under Musical Director John Finney, the Heritage Chorale is comprised of approximately 100 singers from college students to senior citizens from 25 towns throughout Metrowest, Middlesex, Norfolk and Worcester counties.
For further information and a link to advance discount tickets, visit the website www.HeritageChorale.org  or call 508-270-3999.
***
Photo of Philip Lima by Susan Wilson (susanwilsonphoto.com)