Quigley Wrestles To Fifth Place Finish in New England Championship
SALEM – Walsh Middle School student Patrick Quigley won four of his six wrestling matches to finish in fifth place at the New England Wrestling Championship held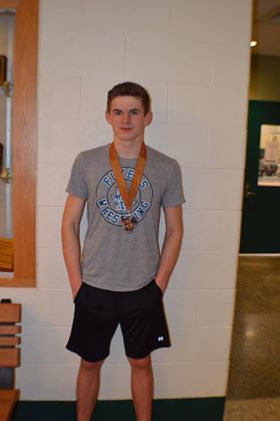 in Salem on March 11-12.
Quigley finished fifth overall for grade 7-8 wrestlers in the 154-pound weight class, defeating two wrestlers from Connecticut, one from Maine and one from New Hampshire. He lost to wrestlers from Massachusetts and Rhode Island over the weekend.
Last month, Quigley finished third in the Grade 7-8 Wrestling State Championship at Minnechuag Regional High School in Western Massachusetts to qualify for the New England competition.
***
Photos courtesy