UPDATE: Shot Numerous Times, Former Framingham Resident Survives Orlando Attack
Originally posted at 10:45 p.m. June 13. Updated on June 14 for the newsletter.
UPDATE: Framingham Native holds national press conference.
***
Sunday morning, Angel Colon was shot three times inside the Pulse night club in Orlando, Florida.
As he lay, on the ground, reports have the lone gunman shooting Colon twice more.
Today, he is recovering from those gunshot wounds and broken bones in a Florida hospital. His dad said he is expected to survive.
Colon was one of 53 wounded in the attack on Sunday, June 12.
Forty-nine individuals died in the worst terror  attacks ever in the United States, since Sept. 11.
"God protected you. God is giving you another chance. That's what I told him," Angel's father told NBC News.
"He's in good spirits," said friend Jordan Delacruz to Framingham Source, who talked to him post his surgery.
Delacruz in a video, states his friend was shot three times.
But Colon is showing mental toughness despite the physical wounds, including a broken leg.
"Angel is a good individual, who brings joy and laughter to the people he encounters," said Delacruz, who has known him for a couple of years.
Delacruz called Angel a "warrior" and a "fighter."
Colon, who attended Fuller Middle and a high school in Framingham before moving to Florida, will have a long and expensive recovery process. He has no medical insurance.
So Delacruz, set up a GoFundMe account to help Colon and his family.
More than $3,000 has been raised in one day, as of 11 p.m. today, June 13.
This photo shows Angel recovering in the hospital. Courtesy of Delacruz' GoFundMe page.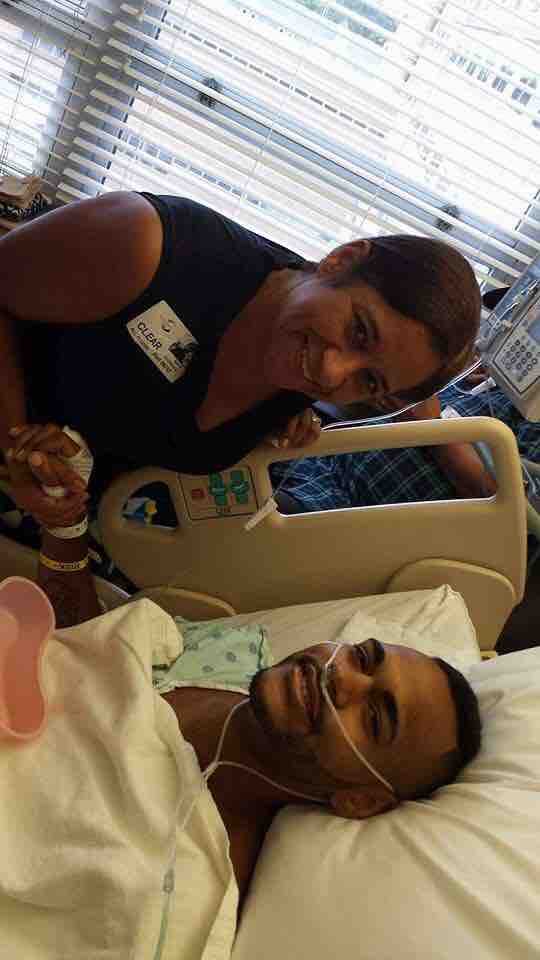 First Parish in Framingham held a vigil tonight for those killed and injured in Orlando.
Tomorrow night, the Framingham Interfaith Clergy Association is holding a vigil.